FFA-M box motion packing machine
作者:编辑部 日期:2014-11-10
FFA-M box motion packing machine adopt box motion packing style, has more sealing time has more sealing pressure it is suitable for thick film with high leakproof requirement has very compact package.
Packing material: Paper/PE OPP/PE,CPP/PE,OPP/CPP OPP/AL/PE, the other material which we tested suitable for packing.
Options: Nitrogen filling machine, date coding machine, gusset folding former, film recovery system, hole pouching system, auto feeding system, alcohol spray system, label sticker and so on.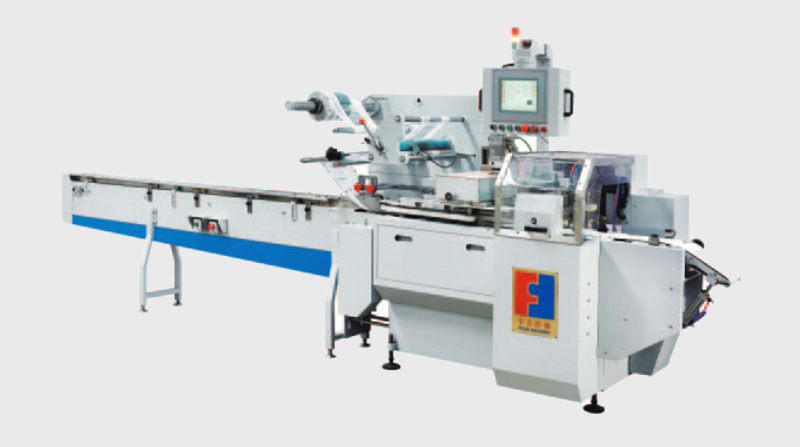 技术参数/Parameter
包装速度/
Packing rate
30-150包/分钟(视产品规格而定)/30-150bags/min(upon products packed)
包装膜宽度/
Film width

最大 590mm( 可根据客户要求定制更大尺寸产品,如680,720,820mm

Max 590mm(customerized machine acceptd,680 ,720,820mm)

袋长范围/
Bag length
70-450mm
包装尺寸/
Pack size
宽度20-250mm 高度5-180mm(视产品规格定)/Width20-250mm,Height5-180mm(uponproducts packed)
机身重量/
Weight
1200KG
电压/
Votage
220V
功率/
Power
3.6kw
外形尺寸/
Size
5700*1200*1700
包装材料/
Applicable Film
OPP/PE,PT/PE,AL/PE,PAPER/PE,PE