FFT-C1 cellophane wrapping machine
作者:编辑部 日期:2014-11-19
The film moving and the box packages output is in the same direction.
This machine is mainly composed by: 1.the box feeding device, 2.packing system, 3, clear film feeding system, 4. Power unit, 5.box packages output device, 6.conrol system etc. After the boxes stacking, the push board push the boxes into the packing channel, the transparent film is folded into " 冂 " type, heat sealed the box, and second consolidated, then packages finished.
The electrical control system is with the PLC and servo control, stable film feeding, small deviation. It can change the parameters on the touch screen, much more humane, simple and direct perceived. The optical detection greatly reduces the risk of deviation.
This electrical control system is with strictly logical relationship, stable mechanical transmission system, high automatic degree, complete security protection measures, reliable performance, and easy operation, adjustment & maintenance.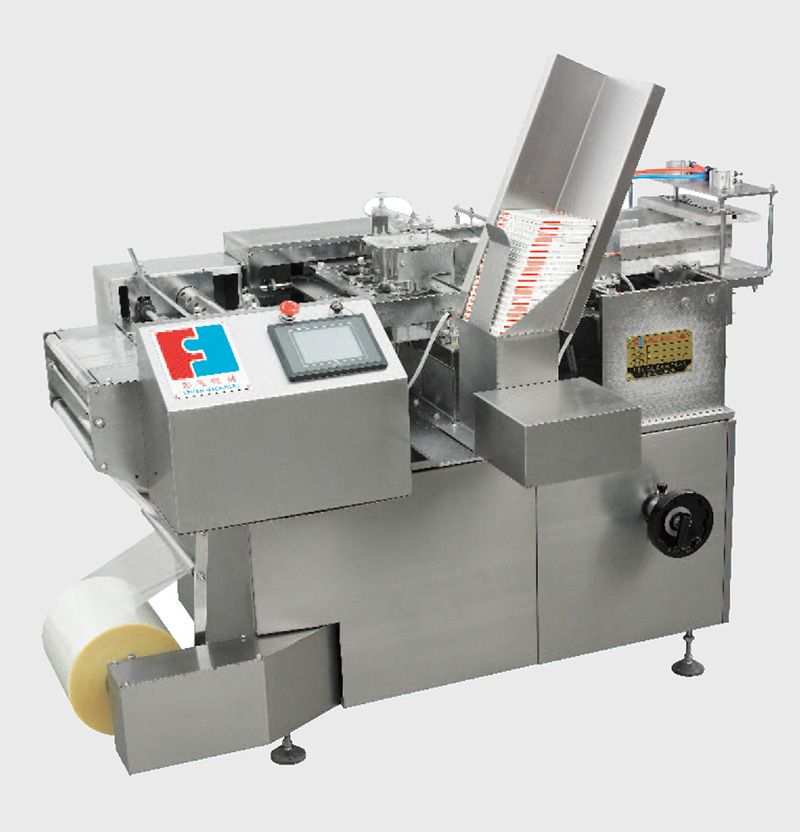 技术参数/Parameter
包装尺寸范围/
(packing size)L×W×H
(80-340)mm×(70-150) mm×(30-130)mm
包装速度/
(packing speed)
(20-40)中包/分钟(20-40)bag/min
包装材料/
Applicable Film
BOPP或PVC/BOPP or PVC
内孔直径/厚度/
(packing material detail )
Φ75 mm 0.021-0.028 m
耗气量/
Gas Consumption (L/min)
(20-30)L/min
总功率/
Power (TN-S)
2.25kw
耗电量/
Power Consumption (kw)
1.5Kw
综合噪音/
General Noise (A)
<65dB(A)
外形尺寸/
Dimensions (L*W*H) (mm)
1300mm×1250mm×1050mm
整机重量/
weight(Kg)
1000Kg
电源 : 两相三线制/
Voltage(V)
50HZ/AC220V / 50HZ/AC220V(two phase, three wire system)