FFA-SM double cutter Box motion Packing Machine
作者:编辑部 日期:2014-11-18
FFA-SM is specialized on the pharmaceutical industry of infusion and tablets which requires high moisture proof, thicker packing film (60-120microns), and high packing speed. This reciprocating type packing machine adopts two synchronous cutters. In the same rpm, the two cutters cut and seal the package synchronously, one packet in one process circle, this will greatly improve the production efficiency.

Packaging material: Paper/PE OPP/PE, CPP/PE, OPP/CPP, OPP/AL/PE, CPP/OPP/AL the other material which we tested suitable for packing

Options:date coding machine, film recovery system,auto feeding system, alcohol spray system, label sticker and so on.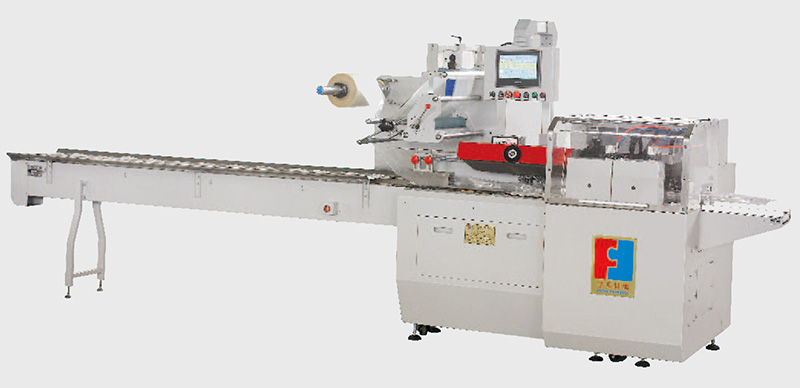 Parameter
Packing size(mm)
L(100-450)*W(50-150)*H(5-65)/L(100-450)*W(50-150)*H(5-65)
Packing speed
330-160 packs/min
Packing film
PET/PE PET/AL/PE OPP/PE OPP/CPP,etc.
Diameter of inner bore
∮75mm
Packing film thickness
0.04-0.12mm
Packing film widt
According to the product
The total power
4KW,220V
The dimension & weight
5000*1100*1500( mm );1000KG
Application
The industry with high requirement on the moisture
proof, such as the infusion, medicine tablets,etc.